Now many of you know.. I am obsessed with France. "Obsessed" truly is an understatement. & one day after we go to Argentina (hopefully this upcoming year) we will save our moneys.... and whala "Bonjour Pari!" meanwhile yes, I am still trying to learn french... and trying to teach mike Spanish (castellano) lets just hope the experience will help us be more "fluent". This lovely, lovely post is dedicated to my small little dream "My Apartment in Paris" .....not very small I know, but some dreams really do come true so I have collected a gazillion pictures to help me picture the perfect apartment.
Where would it be?
With an ideal location on 7th arrondissement
one half a block from the Eiffel Tower and the Champ de Mars park, it will be surrounded by cafés, shops and open market. With its perfect location on one of the most prestiguious streets in Paris means we will enjoy classic Parisian beauty. It will have the most spectacular view of the Eiffel tower with a beautiful long balcony.

Now for the fun stuff = Interior
My kitchen in Paris will have lots of rustic touches like farm cabinets and a harvest table.
I will have a collection of all sorts of jars and fancy old things
d
I absolutely love curtains under the sink.
My Hand towels will look like the one below that my mother makes as well as the apron
littlehandsofhopeargentina.blogspot.com
I will have a big collection of copper pots
I love the copper kettle & you truly cant have a kitchen without a Kitchen-Aid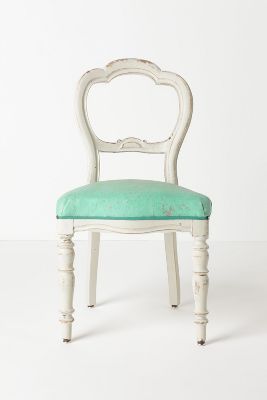 & a place for the two of us ♥



Living Room
The living room is such a cluster to me right now because I want two different things. I want the elegant and sophisticated living room and the anthropologie different colors cluster living room. Maybe I can just mix them together? I think so!
I want hard wood floors, big french windows.
I love these big windows & the chandelier + soft pink
I love pillows & burlap.
Bedro
om
Okay, so I love whites and soft colors. This bedroom below is absolutely perfect.
I want this huge mirror in our bedroom
The closet will some what look like this more but more french/shabby chic
The Bathroom
A bathroom should be a peaceful place you can escape. You should be able to soak in your beautiful tub with a tasteful candle surrounded by calm colors.
I have always wanted one of these fancies
and last of them all....
I will have very many pretty flowers on my balcony which also has a reflection of the Eiffel Tower.
Oh Paris, to be on your streets wondering, sitting in small cafes, going to flea markets, shopping luxuriantly.
Don't worry soon we will meet.
Remember...
fin.